Like many organizations in the Jewish community, the team at 18Doors has been spending a lot of time discussing anti-Black racism. For us, the conversation is more than professional — it is personal. Our staff includes Black people and people in multiracial families. And the communities we work with — the couples and families we have connected with over the years—are diverse, too.
In the immediate aftermath of the murder of George Floyd, our CEO Jodi Bromberg and Board Chair Bruce Taylor released a statement of solidarity. This marked just the first step in the journey we are taking as an organization to look inward.
While we know that reading and watching films about anti-Black racism is certainly not enough, we also know that learning and unlearning structural racism is a crucial part of the work ahead to dismantle the racism and unconscious bias within ourselves, our Jewish community and our society.
We asked our staff to share what they are reading or watching. Here are some of the answers:
Molly Kazin, Outreach and Engagement Manager, 18Doors Boston
For people who work in education, I recommend Why Are All the Black Kids Sitting Together in the Cafeteria? by Beverly Daniel Tatum. I first read it in a college sociology class, and it has stuck with me a decade later.
For tweens and older, I recommend The Hate U Give by Angie Thomas. The movie is also fantastic. Angie Thomas wrote a wonderful narrative about the police shooting of an unarmed Black teen, and how his death affected his community. I first read this because the middle schoolers I was working with when it came out were obsessed and couldn't put it down. If you're going to watch the movie, bring tissues.
A TV show that subtly and comically addresses race: "Black-ish." The plot uses a sense of humor to teach viewers about common stereotypes and microaggressions. You can learn without feeling like you're watching a documentary, plus Tracee Ellis Ross is in it and she's fabulous (plus Black and Jewish!).
Mike Navisky, Director of Development
White Like Me: Reflections on Race from a Privileged Son by Tim Wise: My wife said I needed to read this book when we were dating early on. She has her PhD in social policy and her focus was racial disparities in the Juvenile Justice System and disproportionate minority contact. This a great perspective for white folks to better understand the deep roots of our white privilege. I also frequently read his blog posts.
There's also Dear White People, a TV series on Netflix which is a dramedy that follows a group of black students at an Ivy League college and shows how the school is not as post racial as it thinks it is.
Jodi Bromberg, Chief Executive Officer
One of the most important books I ever read was Audre Lorde's book Sister Outsider. It's such an important book, and I learned so much in those pages about the connection between power, racism, sexism, classism and homophobia. It has been 25 years since I first read it, and it still resonates with me.
A newer book that I am in the midst of reading and highly recommend is Austin Channing Brown's book I'm Still Here: Black Dignity in a World Made for Whiteness. Very readable and also painful—it leaves me thinking about how much I still have to learn, and do.
Rachael Martin, Director of Special Projects
I really love Black Cowboy, Wild Horses by Julius Lester and Jerry Pickney, which is for kids ages 4–8. My kid loves horses and this book about a cowboy corralling wild horses (based on a true story about a former slave) gives us opportunities to talk about what slavery meant, how it ended and the rich history of black cowboys in the U.S. The story touches on these themes and more and we can address over and over in different and age appropriate ways. Julius Lester, who wrote it, was black and Jewish. (Warning: the prose is a little purple. ?)
Stacie Garnett-Cook, Chief Program Officer
For kids, I would recommend the book Separate Is Never Equal: Sylvia Mendez and Her Family's Fight for Desegregation by Duncan Tonatiuh. It gives a very clear story about inequality and how people can fight for change, so it's a great conversation starter with young kids.
Freedom Soup by Tami Charles is a kids book about a Haitian grandmother teaching her granddaughter to cook, while also sharing the story of the Haitian Revolution and slaves fighting for their freedom. It is a vivid story about passing down traditions, heritage, and hope and can open conversations about the history of slavery.
I would also recommend Queen of the Hanukkah Dosas by Pamela Ehrenberg and Anjan Sarkar for kids. It features a multiracial Jewish family, and while that is definitely part of the story, it is not the main plot line, which helps to normalize the many different cultures and types of families in the Jewish community.
Tema Smith, Director of Professional Development
There are so many books that can help us understand race and anti-Black racism and how they relate to the Jewish community in particular. A couple favorites of mine are The Price of Whiteness: Jews, Race and American Identity by Eric L. Goldstein and Black, Jewish and Interracial: It's Not the Color of Your Skin, but the Race of Your Kin, and Other Myths of Identity, by Katya Gibel Azoulay. Both are really important books that help me think through how race plays itself out in the Jewish community. Azoulay's book in particular talks about kids from interracial, interfaith families like mine and is a really great analysis of nuanced areas of racial and ethnic identity.
I recently read a collection of essays from the late 1960s called Black Anti-Semitism and Jewish Racism, which included pieces from James Baldwin, Julius Lester and Albert Vorspan (the founder the social action arm of the Reform Movement). I was shocked at how relevant the essays in it still were today. It's out of print but still widely available second hand.
A book that's really shaped the way that I think about race is The Cosmopolitan Canopy: Race and Civility in Everyday Life by sociologist Elijah Anderson. He discusses the ways in which American cities are arranged along racial lines in a book that was hailed as "the most important book on race relations in many years" by the president of the American Sociological Association. Some of the ideas in the book are also explained in the essay, "The White Space."
Rabbi Malka Packer-Monroe, Director of 18Doors Atlanta
I am facilitating a book study for a community of Jews and their loved ones on Raising White Kids: Bringing Up Children In A Racially Unjust America by Jennifer Harvey. Together we are exploring race-conscious parenting, white supremacy, white privilege, racial injustice and how to explicitly talk about racial incidents with our kids. It's an opportunity to connect and support each other as we ask the difficult questions and work together to move toward race-conscious and justice-conscious ways of engaging our own kids.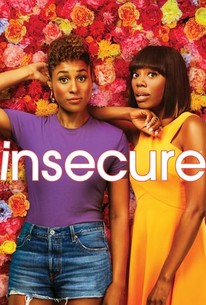 Becky Sowemimo, Associate Director, 18Doors Atlanta
There is so much out there that isn't necessarily about race specifically but is written by/directed by/starring black people and it's worth it to support these projects, especially if it helps us to see different slices of life other than our own. A few things come to mind: Atlanta, Insecure, Girls' Trip, Moonlight and A Black Lady Sketch Show.
A number of members of the team recommended the documentary 13th and the book, The New Jim Crow: Mass Incarceration in the Age of Colorblindness by Michelle Alexander.
As Mike explains, 13th is "a recent documentary that explores the history of race and the criminal justice system. The film drives home how disproportionately people of color are incarcerated and that mass incarceration is an extension of slavery that was meant to be abolished through the 13th amendment. The New Jim Crow is essential reading in my house.
Another popular choice was the book and its film adaptation, Just Mercy. As Stacie explains, it is about attorney Bryan Stevenson "who defends death row inmates in Alabama. It's a compelling look at the problems in the criminal justice system, which feels very important right now. While the facts in the case highlighted are so egregious it feels easy to blame it on a few bigots, the fact that so many people on death row (mostly black and poor) have been proven innocent shows that the issues are more systemic."
Jane Maine, Program Manager, tells us that it is "moving and powerful… Although difficult to watch because of the bias and hatred and injustice throughout the movie, it gave a clear insight into the massive and systemic racial injustices in the judicial system."
Robin Warsaw, Program Manager, adds that it "also tells of the inspiring people who work for those wrongly accused and too harshly sentenced."
We also asked the team what they are planning to read or watch to deepen their learning:
Molly
I'm Not Dying With You Tonight by Gilly Segal and Kimberly Jones. A video of Kimberly was shared by John Oliver, and she was able to explain the protests, riots and looting in a way that actually got through to some friends and family who couldn't wrap their heads around it beforehand.
Mike
Between the World and Me by Ta-Nehisi Coates – I have read some of his articles and think digging into this book would be eye opening.
Rabbi Robyn Frisch, Director of the Rukin Rabbinic Fellowship
Years ago I loved reading Julius Lester's book Lovesong about his conversion to Judaism. Now I'm anxious to read his book Let's Talk About Race, which, according to readbrightly.com, "is great to read with kids of any age" and in which "Lester…brings up questions about why we think race is important and what it means to have a racial identity."
Lindsey Silken, Editorial Director
There's a new book, Antiracist Baby, by Ibram X. Kendi, the author of How to Be an Antiracist. I think and hope it will be a really helpful book for my husband and me to find the right words to talk about racism with our young kids. I also look forward to Rabbi Malka Packer-Monroe's discussion group on Raising White Kids.
Rachael
I can't want to read Claudine Rankine's new book Just Us: An American Conversation as her recent book, Citizen was life changing. But since it doesn't come out until September, I just started The Poet X by Elizabeth Acevedo, a coming of age not-quite-novel about an afro-Dominican teenager in New York. It's a fiction and YA and written in verse – and so far it is amazing.
Brian Phair, Associate Director of Development
I am looking forward to watching the documentary, "I Am Not Your Negro" about James Baldwin, a Black novelist, playwright, essayist, poet and activist. It was recommended to me by Tema, our Director of Professional Development, who says that Baldwin is a true prophet of the Civil Rights era.
Nicole Wasilus, Director of Lifecycle Connections
I just ordered the book So You Want to Talk About Race by Ijeoma Oluo. I just listened to her interview on NPR.
Jane Maine
Go Tell It on the Mountain by James Baldwin has been on my reading list forever! That's going to be my next read to honor a Black author and to better understand life in Harlem in the '30s, a world not that far from where I grew up in NJ, albeit not the same decade.
Tema Smith
Next in my pile to read is Black Power, Jewish Politics: Reinventing the Alliance in the 1960s by Marc Dollinger, which talks about shifting intracommunal relations between the Black and Jewish communities during and after the Civil Rights Movement.